Successful Schools Sweden
Think like, work like and be one
WHAT DO WE DO? We help schools, school districts and municipalities to organise the teaching and learning process for even greater focus on what is to be delivered: the curriculum, learning and student results – to make a difference for students regardless of their background and situation. We use our structure and handbook for successful school management – called The Model – to help you involve and engage all staff in the processes so that it affects everyday life in your school/-s – for real!
RESEARCH AND BEST PRACTICE. How do successful schools think and work? All that we do is based on Swedish and international research about successful schools. It clearly indicates that the characteristics of schools that add value and achieve good results include, among other things; high expectations, clear objectives, structure, analysis and systematic improvements in the processes around teaching and learning.
WE BELIEVE THAT IT CAN BE DONE! There are schools and municipalities that over time reach high student results. However, many schools and municipalities struggle or have had falling results. At the same time, there are schools and municipalities that have improved results step by step despite the same tough conditions as many others. We belong to those who believe that improvements can be achieved – both now and over time.
TEACHING. The core of school improvement and the purpose of quality assurance and performance management is that teaching shall improve over time. All pupils or students are worth fantastic teaching, not later – but NOW. All teachers are worth enjoying constructive feedback, job satisfaction and the opportunity to grow. Even so, few other professionals are so isolated in their work, or get so little feedback, as Western teachers. What a great opportunity! That is why we have developed the app-web-video solution called BRAVOLesson.
BACKGROUND. The company was founded by Mats Rosenkvist, who co-founded Kunskapsmedia as well as the learning platform  InfoMentor. Mats has a passion for school improvement since 1995. He has since worked with that and with ICT solutions for schools in both Sweden and internationally. During the past ten years, Mats and his colleagues have had many long term assignments to improve the structure for quality assurance and performance management together with the head of school and all principals in municipalities and independent school organisations.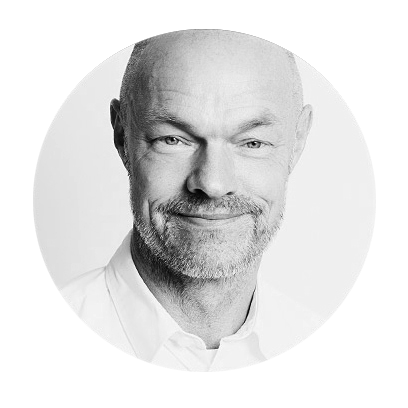 Mats Rosenkvist
A founder with a passion for school improvement and teaching
EMPLOYEES AND PARTNERS
Daniel Nilsson. Former teacher with an interesting background as football coach.
Jessika Müller, Former teacher and principal with a passion that captures all colleagues and students.
Dr. Howard Pitler. Former teacher and principal and co-founder of Instructional Excellence Partners. Expert on lesson observations.
Thore Aronsson. Former teacher and principal. A highly appreciated and nowadays extremely concrete lecturer and consultant.
Tage Nordkvist. Former teacher, principal and school manager who in six years raised student results to a new level in Filipstad.
Lars Gustafsson. A quality awards winning principal, and school manager and nowadays appreciated lecturer and change agent.
Dr. John Steinberg, Lecturer, author, former principal with a focus on leadership in the classroom and development of basic values.
Urban Hansson / Skolkompaniet, Former officer, appreciated consultant within school / preschool leadership and specifically leadership in the classroom.
Dr. Marcus Samuelsson, Former teacher in crafts, Ph.D. in pedagogy and specifically in leadership in the classroom who also is involved in research about teacher simulation training,
The Swedish School Leaders' Association. Sweden's most important managers.
Successful Schools Sweden
Väverigatan 1
29 154 Kristianstad
Sweden
-46 (0)10-516 40 90
info@successfulschools.se